N° páginas : 144
Medidas: 220 x 220 mm.
Peso: 520 gr
Encuadernación: Rústica
Fichero adjunto
Descargar Ficha
Enviar Ficha
Picasso's Las Meninas RAFART,CLAUSTRE
Picasso's Las Meninas, depicts through more than 100 coloured illustrations a free representation that radically transforms Velazquez's work esthetic language.

Materias:
DIBUJO PINTURA Y ESCULTURA;
¿Quieres comprar este libro? Busca tu librería más cercana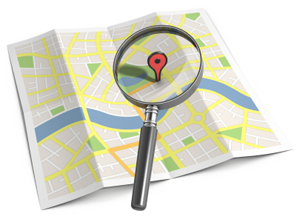 Sinopsis
In 1950 Picasso and Sabartés had a discussion about art. Picasso made a premonitory statement: "If one set out to copy Las Meninas in all good faith, let's say, when one got to a certain point and if the person doing the copying were me, I'd say: 'How about putting that girl a little more to the right or the left?' I'd try to do it in my own way, forgetting Velázquez. Trying it out, I'd surely end up modifying the light or changing it, because of having changed the position of the figure. And so, little by little, I'd be painting meninas that would seem detestable to the professional copyist; they wouldn't be the ones the copyist would believe he'd seen in Velázquez's canvas, but they'd be 'my' meninas". Seven years later a new meninas would be born, Picasso's Las Meninas
Autor: Rafart, Claustre (ENG)

Claustre Rafart Planas has a bachelor's degree in Geography and History (specialized in comntemporany history) by Universidad de Barcelona. Professionally, she has been employed as a superior technician in Art and History by the Barcelona city council since 1992. In addition, she was also appointed as head of Cultural action and communication at Picasso's museum in Barcelona (1996-2002) where she coordinated the "Picasso en el arte español. Antecedentes y consecuencias" (1990) and "Las vanguardias cumplen cien años" (1994) seminars. Previously, she also cooperated and performed as professor in the Museology courses organized by the Generalitat de Catalunya (1984-1986). Finally, she has published several articles about Pablo Picasso's work and his daily life aspects.